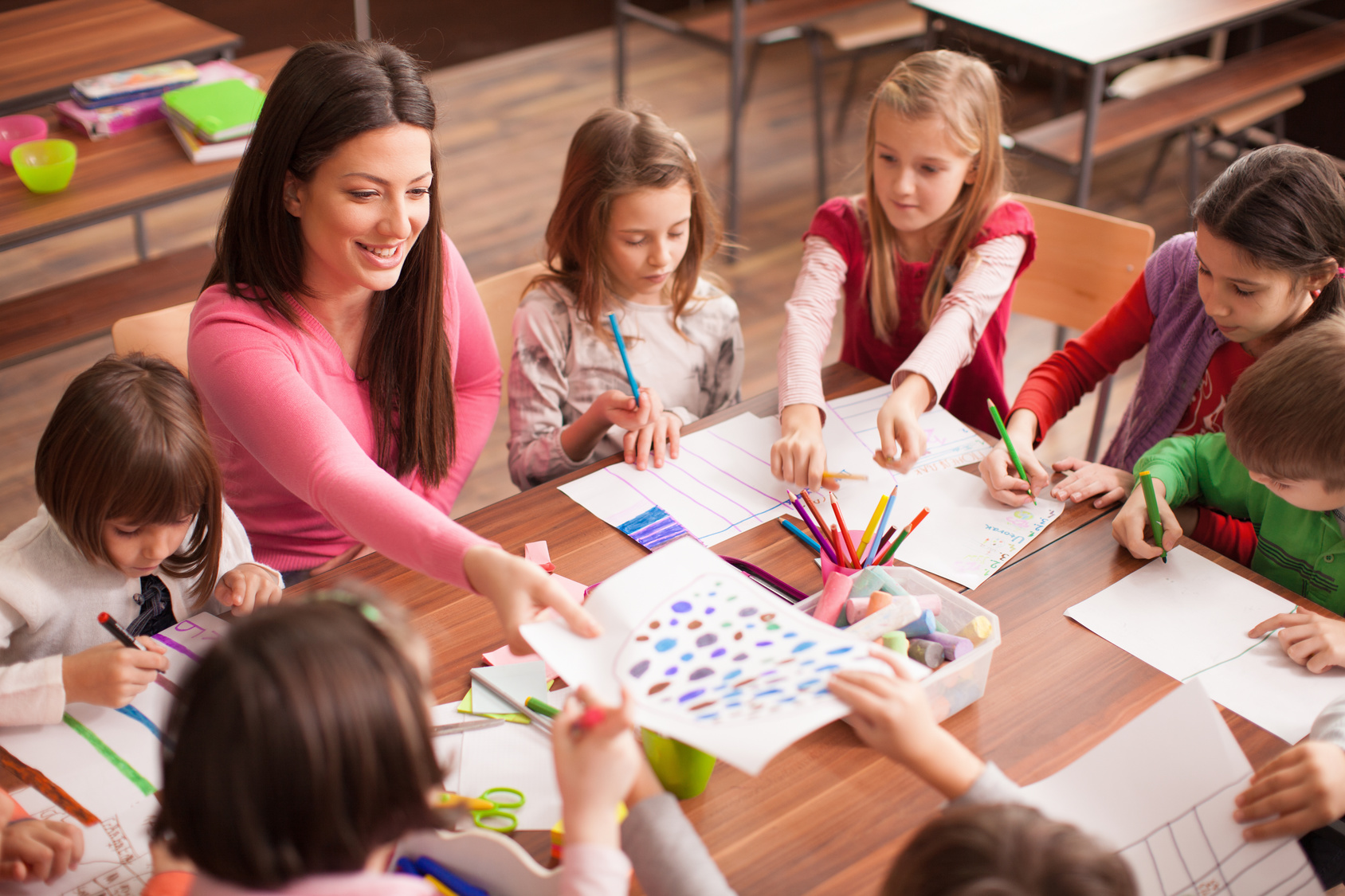 Children are the bright hope of the future, so it's no wonder that choosing a quality teacher is important to many parents. Before a child even gets to kindergarten, he or she can learn a lot through pre-kindergarten (pre-k). Typically in pre-k, children learn songs, colors, art, music, letters, and numbers. It is a stepping stone to give the child a head start on kindergarten. To find a quality pre-kindergarten in Anaheim, it's important to consider several factors including the environment, equipment and resources available, and good teachers. At O.C. Kids Preschool, we know that a quality teacher makes a monumental difference in the safety, education, and development of any child. Here are 10 qualities to look for in a teacher:
Qualities of a Teacher
Personality: A successful pre-kindergarten teacher requires enthusiasm, patience, and compassion to effectively work with children.
Appreciation for early childhood education: A teacher with a passion for the development of children's minds and bodies will know just how to help each child excel at their level.
Excellent communication: Teachers need to communicate well with children and with parents. Nothing is more frustrating for a parent than not knowing what is going on at school.
Experience with children: A teacher with experience working with children is a huge benefit. Teachers with previous work experience with children or who have younger siblings or children of their own have perspective that is unmatched by those without these life or work experiences.
Good classroom management: Handling a room of rambunctious children is not for the faint of heart. A good teacher will have an appropriate and effective plan of attack for when children misbehave.
Creativity: Children have incredible creativity, so the best way to capture their attention is for the teacher to have some imagination of his or her own.
Dedication: Finally, a good teacher will believe that education makes a difference to each child. Good teachers will also be dedicated to that process by putting forth their best effort.

Good Anaheim pre-k teachers should exhibit these qualities as they lovingly and effectively educate children.